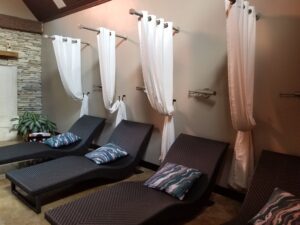 What's not to love about an all-inclusive resort? By the time you step out of your airport transfer, all of your food and drinks (can you say ALCOHOL?) is paid for!! Many all-inclusive resorts also have free water sports, fantastic entertainment and A- MAZING spas! So why would you want to visit this little slice of paradise with a group??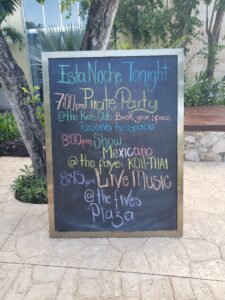 #5 – Variety of restaurants & bars – There are restaurants and bars to please everyone! You don't want Italian cuisine tonight? No problem! You can eat at the steak house and meet up after dinner or agree on appetizers at one restaurant, the main course at another, and dessert at a third restaurant! Then head over to the lobby bar for after-dinner refreshments.
#4 – Activities & entertainment – Just like #5, there are activities and entertainment options for everyone. You can go kayaking in the morning while your friend takes a yoga class. You'll only be away from each other for a short while before meeting back up for a fabulous lunch at the poolside grill.
#3 – You have space when needed – Depending on the size of the resort, you can be as close to your family/friends as you want to be. You can hang out together by the pool and schedule spa treatments together. Or if you need a little time away, you can walk down to the beach for some quiet time.
#2 – Can you say Group Amenities?? – Many all-inclusive resorts offer some very nice amenities when you're travelling with a group. You may get spa discounts, room upgrades, or even a few free nights!!
#1 – Share your experiences with friends/family – You will forever have stories to tell. You'll hear "Remember that time in Jamaica…" at get-togethers 20 years down the road.
Now go gather up your friend group or maybe all your cousins and get that next vacation planned!