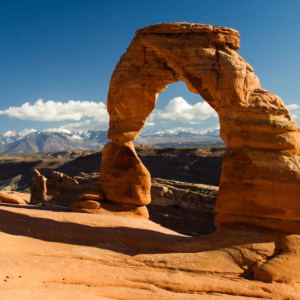 Adventures by Disney is a leader in guided group travel to amazing destinations all over the world.  Did you know that includes North America Destinations such as Arizona, Utah, Montana, Canadian Rockies, Alaska, Disneyland & Southern California.
So why Adventures by Disney?  Here's What is Included When You Travel with Disney:
The services of 2 Adventure Guides – Become part of the story as you experience amazing destinations with the expertise and guidance of 2 Adventure Guides who attend to every detail of your travels as well as make recommendations for family meals and things not to miss on your adventure.
Outstanding accommodations – you can expect well-appointed, comfortable accommodations that achieve the Disney standard of excellence you can expect throughout your Adventures by Disney vacation.
Admission fees to attractions and performances
VIP access and private events – When you travel with Adventures by Disney, you're getting a backstage pass to the world. All of our vacation packages offer VIP access to extraordinary locations and special experiences that aren't available to the general public that will provide a lifetime of memories to cherish with your family.
Most meals during trip.
Cultural experiences with local experts
So, why not consider a North American family vacation – into the Great Outdoors with Adventures by Disney.  Feel the spirit of the Old West as you hike along endless trails, take in the vistas of Grand Canyon National Park and raft on the Colorado River. You'll also check out the famous red rock canyons of Moab, Utah and the iconic landforms at Arches National Park on this spectacular trip through the scenic splendor of Arizona and Utah.
Arizona & Utah destination includes – 8 days and 7 night vacation at 5 LOCATIONS:
Sedona
Grand Canyon National Park
Monument Valley
Moab
Arches National Park
Trip Highlights include:
Grand Canyon National Park
Traverse the trails of the South Rim on a private tour of this awe-inspiring natural wonder.
Colorado River Rafting
Cruise down the mighty Colorado River on this exciting rafting trip through miles of scenic splendor.
Monument Valley
Discover the natural beauty of the buttes, mesas and secret niches pointed out by a Navajo guide.
 Diamondback Gulch Off-Road Tour
Take to the open desert terrain as you head off-road for a truly exhilarating tour.
Mather Point
Experience the breathtaking sensation of the Grand Canyon from this amazing viewpoint on the South Rim.
Arches National Park
Walk amongst geological treasures on this hike to the iconic Delicate Arch.
Red Cliffs Lodge
Enjoy a fun-filled day swimming, hiking and more—or visit the lodge's winery and relax by the pool.
Williams, Arizona
Get your kicks on this small Route 66 railroad town that is steeped in the history of the Old West.
Western BBQ Experience
Look out over the Grand Canyon's South Rim while dining on classic Western barbecue.
Sedona
Stroll through stunning red rock landscapes or browse the wonderful shops and galleries of this artsy desert town.
Cowboy Cookout and Entertainment
Feel at home on the range and hunker down for a night of food, songs and stories.
Navajo Cookout Dinner and Storytelling
Listen to tales of the Old West while dining on delicious local fare—Navajo tacos!
Native American Music Delight in the nighttime sky as ancient music played on a Native American flute sets your spirit soaring.
If you want to experience these amazing destinations with expertise and guidance – Consider Adventures by Disney where their Adventure Guides will attend to every detail of your travels.  You will have an array of amenities that will ensure your vacation is hassle-free.  You will engage with people with the expertise that will show you more than just the sights.  Your family will experience an adventure of a lifetime & will have so many memories to relive for years to come. For more information contact us today.