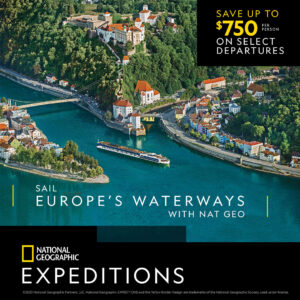 National Geographic Expeditions announces its full lineup of Signature Land trips, River Cruises and Private Expeditions with unforgettable experiences for travelers around the world in 2024.
Travelers will have their pick of experiences, from a safari in Tanzania to an immersion in the timeless culture of Japan. Sail the Rhine on a world-class ship, exploring half-timbered villages and rolling wine country on a summertime sail through four countries. Or, get a close-up look at conservation in Costa Rica, meeting scientists at three research stations while exploring the cloud forest, wetlands, volcanoes, and coastal mangroves.
For a limited time, you can save $400 per person on North America itineraries or save $500 per person on international itineraries when they book select 2024 National Geographic Signature Land departures by April 7, 2023. Or, save $750 per person when they book a 2024 River Cruise by April 7, 2023.