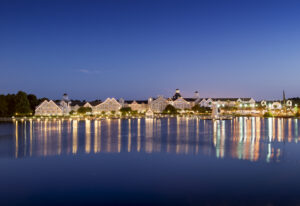 Selecting the perfect place to stay at Walt Disney World, can be overwhelming, I am hear to help with a few tips that I share with my clients when they are planning a Walt Disney World vacation.  From Deluxe Resorts, Deluxe Villas, to Value Resorts, there is definitely something for everyone that will fit your family's vacation needs, but it can be challenging to figure out which resort is right for your family.   Here are a few tips to keep in mind when selecting your Walt Disney World Resort:
Budget: The most important part of planning your vacation is your Budget. The resorts range from Deluxe,  Deluxue Villa, Moderate and Value. They are all very nice, but have different price points, benefits and of course theming. Knowing what your budget is will help you narrow down the right resort for your family.
Travel Party: How many are in your travel party?  Families with 5 or more will have limited choices when it comes to selecting a resort. The options you will have available are:
Family Suites  are available at select Value Resorts such as All Star Music and Art of Animation.
Deluxe Villas will give your family more room and a variety of amenities.
Select Moderate Resorts  that offer a 5th sleeper option such as Port Orleans Riverside or Caribbean Beach.
You can also consider a connecting rooms, which is limited and based on availability.
Dining: Each resort offers its own unique dining options and varies from having food courts to restaurants available for guests. If having more options at your resort for dining is important to your family then I recommend staying at a Deluxe Resort to allow for a variety of dining options from sit downs to quick services.
Handicapped- Accessible: All resorts have handicapped-accessible rooms. Most resorts have elevators and ramps, the only resort that does not offer elevators is Caribbean Beach, so we recommend requesting the first floor.
Transportation: All resorts have buses that take you to and from the parks. However, some resorts offer additional transportation. For example, The Contemporary Resort, The Polynesian Resort and The Grand Floridian Resort all have the Monorail and some resorts like Yacht Club, Boardwalk, Beach Club and Grand Floridian have Ferry service to select parks and resorts. You can also walk from Epcot to the Boardwalk. Of course, the new Skyliner service can be used from Pop Century, Art of Animation, Caribbean Beach, The Riviera and Epcot Resorts.
Pools and Activities: For our little ones it can be all about the pool and activities.  Each resort has it's own unique theming when it comes to pools. If waterslides are important to your family you will want to stay at a Moderate or Deluxe Resort, as Value resorts do not offer waterslides. If you really want a resort that focuses on the pool, we highly recommend The Beach Club or Yacht Club, as we think they have the best pool on Walt Disney World property!  All resorts offer additional activities, from Movies Under the Stars, to crafts, pool parties and more!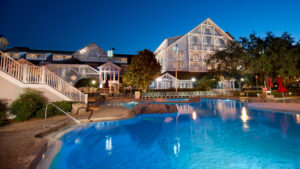 When selecting your Walt Disney World Resort, be sure to ask the Agents at Mystical Dream Travel, they are happy to help you select the perfect resort for your Watl Disney World vacation!