Hello! My name is Nicole. I grew up near Pittsburgh, PA. As a child, we spent most vacations visiting family all over the USA. I loved visiting the local interesting spots that each family member knew about whether it was the Dessert museum, Skyline caverns, pick your own strawberries or the Grand Canyon there always seemed to be a local treasure to check out. I think that may be at the root of my love for travel. The stories from our travels became part of our family's story and that may be the best gift from traveling ~ the amazing memories.
I met my Prince Charming, Daniel, while earning my college degree from Waynesburg University. Daniel completed his own first degree at the same time. While he continued on to Penn State for his 2nd degree, I worked in the corporate sector for a few years. When Dan graduated we got married, complete with a Horse drawn carriage and a castle cake. We were blessed with 2 little princesses, Isabella & Aurora, which influence my decision to be a stay at home mom for a little more than a decade.
I am honored to say I have been with Mystical Dream Travel from the beginning. I can still recall the day at the pool that Tina & I talked in depth about her opening the agency & I would be perfect for her first independent agent. I had been talking about going back to work now that my kids were in school all day. I needed something flexible to work into my family life & honestly it was true when Tina said "you are already doing it for your family and friends, so why not do it for others." This was a perfect fit and I took the jump.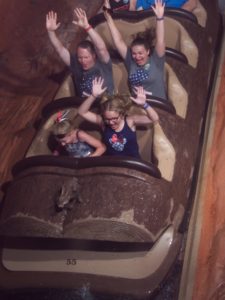 So why specialize in Disney Destinations? Because it has always been a huge part of my life. Whether it was my Fisher Price record player & first piece of Disney music that started my collection or my first theater movie with my Dad to see Snow White at a re-release, I have always loved the magic of Disney. In High School, I traveled to WDW for the first time with Norwin's Marching Band. We marched in the parade and competed in Disney's Magic Music days, we won ;-) and I was already thinking about my next trip. My husband & I honeymooned in Disney. Later we started bringing our little princesses. I treasure the memories of them running down Main Street to see the castle for the first time. When my family has become spread apart over the country, Disney has been the site of our extended family vacations and reunions. Sharing my love & knowledge of Disney became a passion that evolved into a career.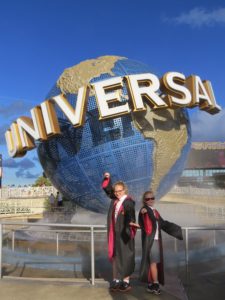 I love surprising my kids with trips. Their faces when they realize are amazing. Once we split a visit to Walt Disney World and Universal Studios, which might have been the best surprise yet. My oldest daughter learned to love reading through the Harry Potter series. They thought we were heading home after 5 days of Disney magic but really their school girl uniforms, ties, robs & letters were waiting for them in the closet. I am just waiting for the next client that needs my experience to help plan their family's surprise trip reveal!
My best vacation advice is probably to just do it! Each chapter of life passes so quickly, as we celebrate bringing home our first baby we never go back to a newlywed couple. Before we know it, we are packing our kids up for college and their days of being little are gone. Next they bring home their own little kids but we find it increasingly harder to get around & do the things we use to do. Make the most of the time you have today with the people you love & treasure the memories you create while on your adventures in this big beautiful world. Skip the trendy expensive toy for holidays & birthdays and give an experience instead. Try a bite of that new food, check out that new spot, hop on that new ride, and just go make those memories. You'll treasure that more than anything else. It would be my honor to help you make that dream trip a reality!
Nicole@mysticaldreamtravel.com