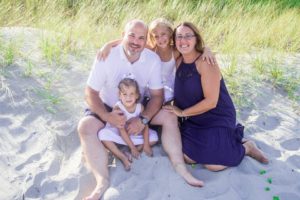 Hi! My name is Dayna and I am an 8th grade math and science teacher. I live in South Carolina with my husband Ryan and two daughters, Addie and Maci. We just recently moved south from the Pittsburgh area, so I am slowly getting accustomed to the warm weather here! I have always loved to travel. From camping trips with my grandparents as a child to my first solo trip overseas, I love it all! I've been to Europe, Asia, Mexico and the Caribbean. What I love about traveling is the memories that will never fade!
My first trip to Walt Disney World was with my cheerleading squad in high school. I've always loved Disney movies and all of the characters. (The theme for my 18th birthday party was Winnie the Pooh!!) Disney has a way of reaching all ages.
My first cruise was with my daughter's dance studio. I fell in love with cruising the moment I walked on the ship! I love that you can visit different places all during a single vacation and you only need to unpack your suitcase once!
I specialize in cruises and Disney Destination vacations. Cruising and Disney appeal to all ages and I love helping plan the perfect vacation. Whether it's a family vacation, girlfriend getaway, or trip for a dance studio, I would love to help you plan your next vacation!
Dayna@mysticaldreamtravel.com