When I think about Walt Disney World, I think of the vacations that I used to take as a child with my family. When I walk into the Magic Kingdom and see Cinderella Castle the little girl in me reappears. But the two things that really come to mind are the delicious food and of course the big guy himself, Mickey Mouse! Did you know that one of the best things about Walt Disney World is that you can combine those two things? You can enjoy a fantastic meal while hanging out with Mickey Mouse and some of his friends. Walt Disney World has some of the best character dining experiences!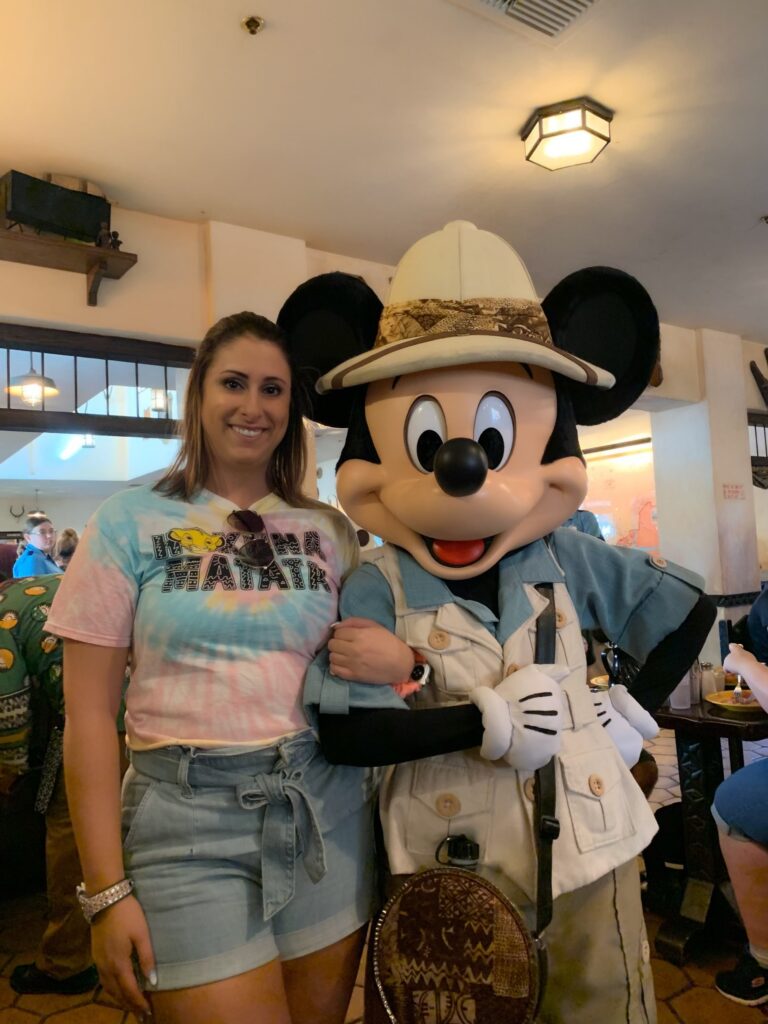 'Ohana Breakfast
One of my favorite character dining experiences is breakfast at 'Ohana. Here you get to enjoy your breakfast with Mickey, Pluto, Lilo and Stitch! To start your meal, the server will grab some fresh pineapple coconut bread before you sit down at your table. This bread is absolutely amazing! The meal that follows is also delicious. The breakfast skillet is made up of some traditional breakfast dishes which makes it the perfect meal for the picky children in your travel party.
Lilo is usually only seen at 'Ohana during breakfast so if you or someone in your family is a big fan of the movie Lilo and Stitch, this is one place that you will want to dine. It is really fun to watch the kids join the characters for a parade around the restaurant.  I have even seen someone propose while Stitch was standing at their table! It was entertaining to get to watch the character interact with the couple. 'Ohana is one of my favorite places to start a day at the Magic Kingdom. Not only do you get to see some rare characters, but the view of Seven Seas Lagoon with Cinderella Castle in the background is stunning!
Crystal Palace 
Crystal Palace in Magic Kingdom is another dining experience with some not so often seen characters. At Crystal Palace, you will get to hang out with Piglet, Eeyore, Tigger and Winnie the Pooh. This restaurant serves breakfast, lunch and dinner. Usually the food here is served buffet style but for now, it is being served family style. This character dining experience is a little easier to snag a reservation for than Cinderella's Royal table. It is also cheaper if you are trying to stay on a budget.  Crystal Palace is a good place to take a break and hang out with some fun friends during your Magic Kingdom day.
Garden Grill
Another good place to start your day in the parks with a character dining experience, is Garden Grill. Garden Grill in EPCOT also has an amazing breakfast, lunch and dinner. Here you get to enjoy a family style meal in the Land Pavilion alongside Chip, Dale, Pluto and Mickey. Breakfast is my favorite meal at Garden Grill. The large skillet cinnamon roll is actually my favorite thing to eat for breakfast in Walt Disney World.  One really interesting part of this experience is that the restaurant rotates in a very slow circle while you eat. Just under the restaurant is the Living with the Land attraction. This attraction takes you on a tour of the green house where they grow a lot for the ingredients that they use to cook the food for Garden Grill.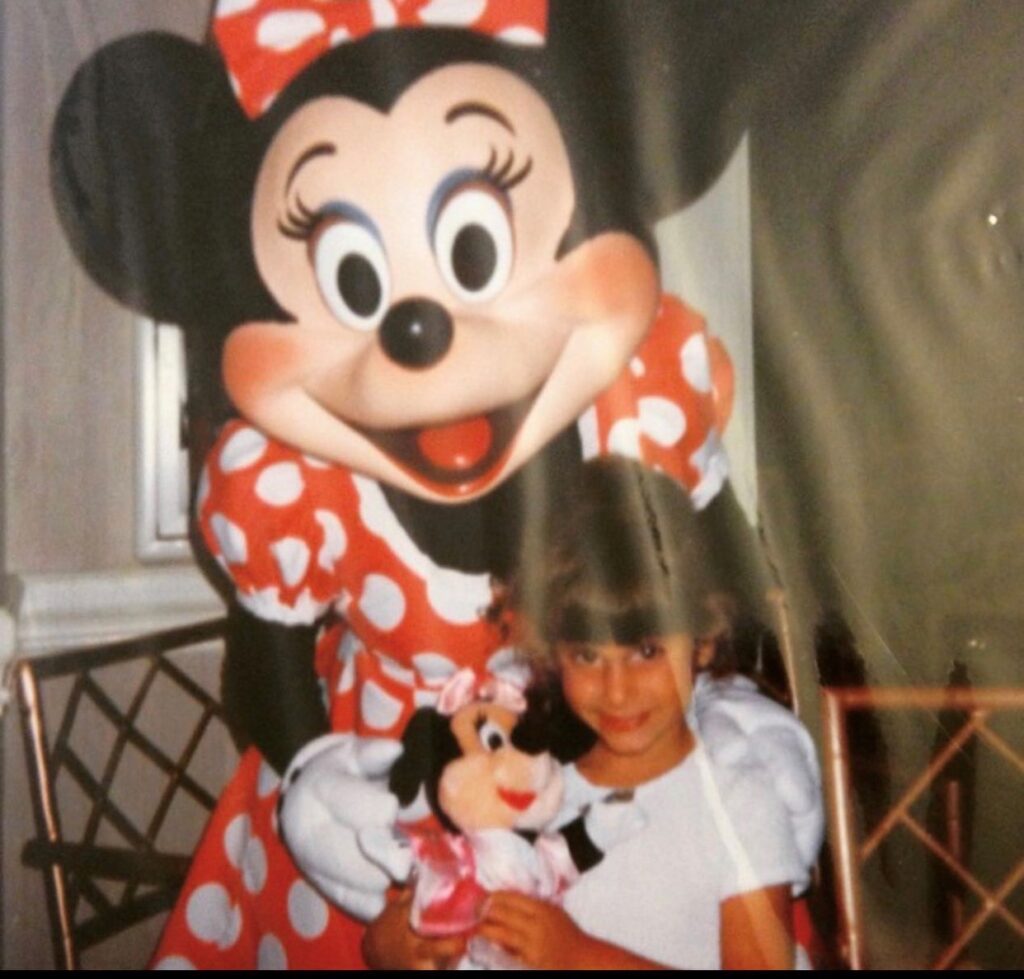 Tusker House
If you have some more adventurous eaters in your party, you might want to consider Tusker House in Disney's Animal Kingdom. This is a buffet style dining experience that offers some African flavors along with some American classics.  You can also get your POG juice fix here! You will dine with Goofy, Donald, Daisy and Mickey dressed in their best safari outfits. Tusker house offers breakfast, lunch and dinner with the characters at all three meals. 
Cinderella's Royal Table/Akershus
Some of the most sought-after characters to meet in the parks are the Disney Princesses. You can even fast pass Princess Fairytale Hall to meet your favorite princesses. The best thing about character dining is that you do not have to wait in a line to see the characters that are in high demand! Cinderella's Royal Table in Cinderella Castle allows you to see the princesses while eating at a signature restaurant.  Because it is a signature meal, the prices will be a little higher. You are paying for the food and the experience with this one. You get to look inside the castle while looking out into Fantasyland. This is something I know I will never forget. 
Cinderella's Royal Table is one of two restaurants where you can dine with the princesses. Akershus in EPCOT also offers dining with Princess with a Norwegian twist on the food. Cinderella's Royal Table is sometimes a difficult reservation to get so Akershus is a great alternative if you have a little one with their heart set on dining with a princess.
These are just a few restaurants that offer character dining. There are still so many more! To learn more about character dining experiences and other tips and news from the parks, be sure to follow us on social media.