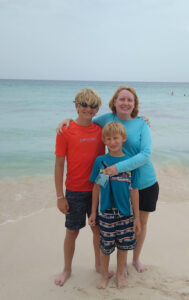 Traveling is an investment in ourselves, but sometimes the financial investment can seem a bit more than we are ready for.  However, that doesn't mean that our travel dreams are out of reach, and to help make those dreams come true here are five money saving tips for travel.
Travel during the off-season – Save money by traveling during the off-season. For example, you can cruise to the Bahamas and the Caribbean and still experience warm weather in the fall and January and February, but you will often find the prices to be much lower than they are during the summer. If you are a parent and worried about your children missing a few days of school, remember that not all learning takes place in the classroom. Traveling to new destinations is truly an enriching experience for our kids!
Travel on Weekdays- It is usually cheaper to fly during the week than weekends, and hotels usually charge less per night on weekdays also. Try to plan your trip so that you fly during the week and have more weekday hotel nights than weekends.
Book Early – By booking early, you will often get the lowest pricing on cruises, hotel and resort accommodations, and flights. You will also have more availability to choose from.
Plan a Budget for Souvenirs and Stick to It – Before you travel, come up with a budget on what you will spend when you get to your destination and keep to it. For example, I set a budget for my children when we travel for what they can spend on souvenirs, and make sure they stick to that budget.  I can honestly say I do not believe my children feel shortchanged by this, after trips they spend more time talking about their favorite memories!
Work with a Quality Travel Agency like Mystical Dream Travel – When you are thinking about planning a trip, contact Mystical Dream Travel so that you can work with a Travel Advisor that is experienced, knowledgeable, will keep your budget in mind and help you find an amazing vacation that works for you and your family!
Follow these money saving tips to help make your dream vacation a reality and be sure to follow Mystical Dream Travel on social media for more travel tips.