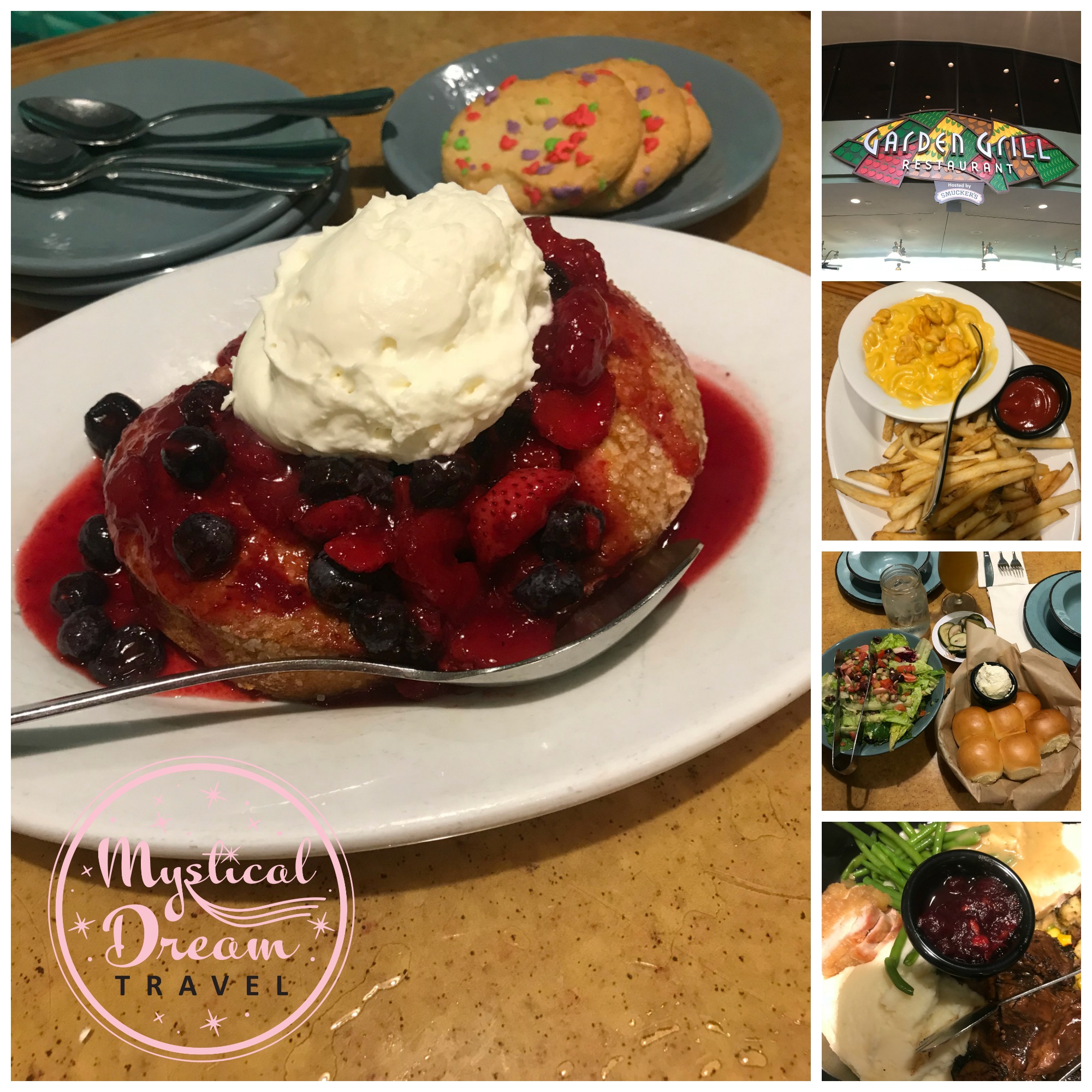 It's farm fresh - I love that the food at the Garden Grill is fresh from the farm, whether you are dining for breakfast, lunch or dinner, the food is truly amazingly delicious. Rumor has it that many of the foods served at Garden Grill are actually grown in the greenhouse on the bottom story of The Land building.
It rotates - The restaurant rotates slowly as you dine. The rotation allows you to dine with several very differ

ent views!

Character Meet-and-Greets - Whether you are young or young at heart, meeting your favorite characters is always the highlight of your vaation! Here you can meet beloved classics as Chip, Dale, Pluto, and of course, Farmer Mickey. Be sure to bring a camera and autograph book!
To learn more about Walt Disney World Vacations and for a FREE no obligation quote contact Mystical Dream Travel by clicking this link
Contact Us
and we will put you in touch with one of our MDT Specialist!