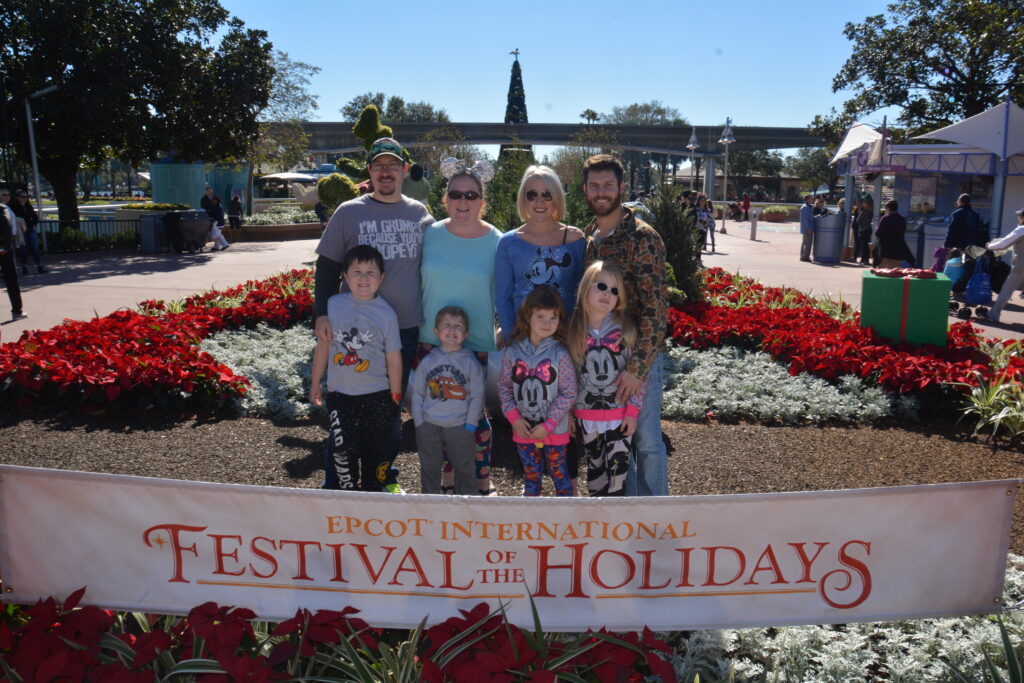 If this is your first time planning a vacation to Walt Disney World it might be starting to feel a little overwhelming. (Heck, even if this is your second or third time it can still make your head spin!) With four theme parks, two water parks, twenty-four hotels, a shopping and dining district, golf courses, water sports, character meals, and more to consider, it can be hard to even figure out where to start. Pro tip: you can't do everything at Walt Disney World in one trip. Trying to fit too much in can leave you feeling stressed out, rushed, and needing a vacation after your vacation.
So to help you get started we have come up with our top 20 Must Dos for a first time trip to Walt Disney World! And the very first one is perhaps the most important and will help with all of the overwhelm of planning your Walt Disney World vacation.
USE A TRAVEL AGENT
This might not be something to do at Walt Disney World but it will set you up for success for all of the things you want to do at Walt Disney World. A Travel Agent will help you figure out the best plan of attack for your family based on your personal needs. Plus they will keep you organized, on track so you don't miss any important deadlines, and are a wealth of information for all of your questions. Fill out our Quote Request Form https://mysticaldreamtravel.com/contact/ now to get started!
STAY AT A DISNEY RESORT
You may read blogs touting the cost savings of staying at an Air BnB or an offsite cheap hotel when you go to Walt Disney World, but for a first trip especially you are going to have the best experience staying at a Disney Resort. You will be closer to the parks making it easy to take breaks, you will have the benefit of the vast network of transportation options (you don't even need a car while you are there!), the Disney resorts will enhance that Disney bubble feeling, and there are special perks for Disney resort guests that will make your experience that much more enjoyable.
DO A CHARACTER MEAL
There are so many character meal options at Walt Disney World and I highly recommend doing at least one of them during your stay. It is just such a fun experience, you get some great pictures and memories, and there are a wide variety of characters to choose from if you are not into princesses or are looking for something different and unique.
MAKE DINING RESERVATIONS
Going along with #3, there are hundreds of amazing restaurants at Walt Disney World but they all require a reservation and for many of them if you do not have one then you aren't getting in. Don't make the mistake of thinking you can wing it with dining.
DO ROPE DROP
This might be tough if you are not an early bird, or if you stay up late the night before and you are tired after the previous day at a park, but getting up early for Rope Drop is totally worth it.
GO FOR AT LEAST FIVE DAYS
When I say to go for five days I do not necessarily mean go to the parks for five days (see #7), but do not think that you will be satisfied with just one or two days at Walt Disney World. The way I look at it is you are going to spend a good chunk of change no matter what, you might as well make it worth it and really experience it. One or two days is just not enough to truly enjoy what Walt Disney World has to offer. It is truly a destination, not just a theme park you visit for the day.
GO TO ALL FOUR PARKS
There are four theme parks at Walt Disney World and they are all vastly different from each other and each has their own amazing and unique attractions, rides, and experiences. And despite what you might have read, EPCOT is for kids and there is plenty for them to do there!
VISIT DISNEY SPRINGS
Disney Springs has so much to offer, from amazing restaurants to cool Disney boutique stores with merch you won't find anywhere else. It is the perfect thing to do the evening you arrive, or a rest day in the middle of your vacation. You don't need a ticket to get in and even parking is free! Pro tip: don't forget to make a dining reservation here too because there are some great places to eat but they do book up.
USE THE MY DISNEY EXPERIENCE APP
Do not, I repeat, do NOT go to Walt Disney World without downloading the My Disney Experience app on to your mobile device and getting acquainted with it. This app will be your key to everything at the parks, not to mention your room reservation information, your room key, and where your plans are organized.
USE YOUR FASTPASS+ WISELY
Right now FastPass+ is not available due to the Covid pandemic, but under normal circumstances you would have these as another enhancement to your experience at Walt Disney World. But the real key is making sure you use them for the right rides!
TAKE ADVANTAGE OF EXTRA MAGIC HOURS
Assuming you took my advice in #2, one of the perks of Disney resort guests is getting in to the parks early (or sometimes getting to stay late). Make sure you take advantage of this bonus time as the parks will be much less crowded then.
GET A FIRST VISIT BUTTON
Before you enter the parks make sure you stop by Guest Services, either at your resort or at the park entrance, and get a First Visit button. Not only is it a cool (and free) souvenir, you will be delighted at how many cast members will welcome you and engage with you because of the button.
USE MAGIC BANDS
Magic Bands might not be complimentary with a Disney resort package any more, but you can still get them and the solid colored ones are only $5 and well worth it. Magic Bands just make everything so easy, from getting into the parks to opening your resort room door. You can even link a credit card to it so you can use it to purchase things in the parks.
STOP AT THE PHOTOPASS PHOTOGRAPHERS
I highly recommend purchasing the Memory Maker photo package, but even if you did not the PhotoPass Photographers can still take your photo for you. You either have them use your phone or camera or you can purchase the PhotoPass photos individually in your My Disney Experience account later if there are some that you love. But the best part of using the PhotoPass Photographers is that everyone in your family gets to be in the picture!
MEET MICKEY MOUSE
If you don't do any other character meet and greets, at least be sure to meet the mouse that started it all. Depending on when you read this character meet and greets might still be unavailable (due to the pandemic) but even if you can't get right up to him in person you can still find him the character parades or at a character dining experience.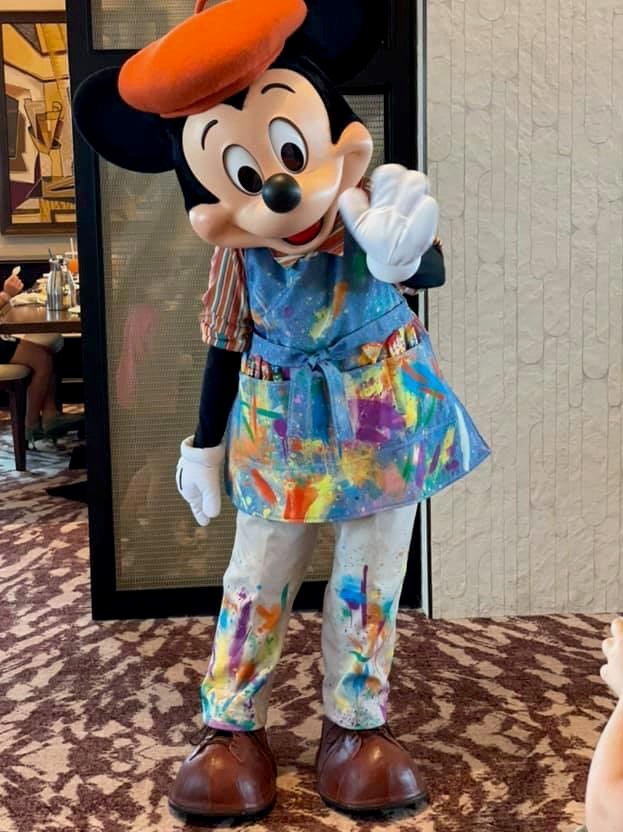 WATCH THE FIREWORKS
Again, depending on when you read this, fireworks are suspended currently because of the pandemic, BUT they will be back and if you go when fireworks are available then you must make it a point to see them. Three of the parks offer fireworks shows and they are all completely different and they are all equally amazing.
RIDE A FEW OF THE CLASSIC RIDES
There might be newer and more exciting rides at Walt Disney World now than when it first opened, but it is still fun to ride some of the classic rides that have been there since the beginning. A few of my favorites are Dumbo's Flying Elephants, It's A Small World, and Prince Charming's Regal Carousel.
WATCH THE SHOWS
There are several shows at the parks in addition to the rides and many of them are worth making a point to watch. They are not too long and most are indoors in the air conditioning which makes them a great option for a rest from walking. My favorites are Festival of the Lion King and Carousel of Progress.
CONQUER THE MAGIC KINGDOM MOUNTAINS
The mountains are calling and you must go! Definitely don't miss the three iconic mountains at Magic Kingdom; Space Mountain, Splash Mountain, and Big Thunder Mountain. Bonus points for doing Expedition Everest at Animal Kingdom too!
EAT SOMETHING MICKEY SHAPED
There are so many snack options at Walt Disney World, and I love all of them, but the Mickey shaped ones are my favorite. If you like savory go for the Mickey pretzel with cheese sauce, or stick with the classic Mickey Premium Ice Cream Bar.
These are just a few of our tips for making sure your Walt Disney World is magical. Be sure to follow us on Social Media for more tips, updates and news from the parks, and more fun stuff. And to experience the full MDT VIP service, be sure to fill out that Quote Request Form today! https://mysticaldreamtravel.com/contact/