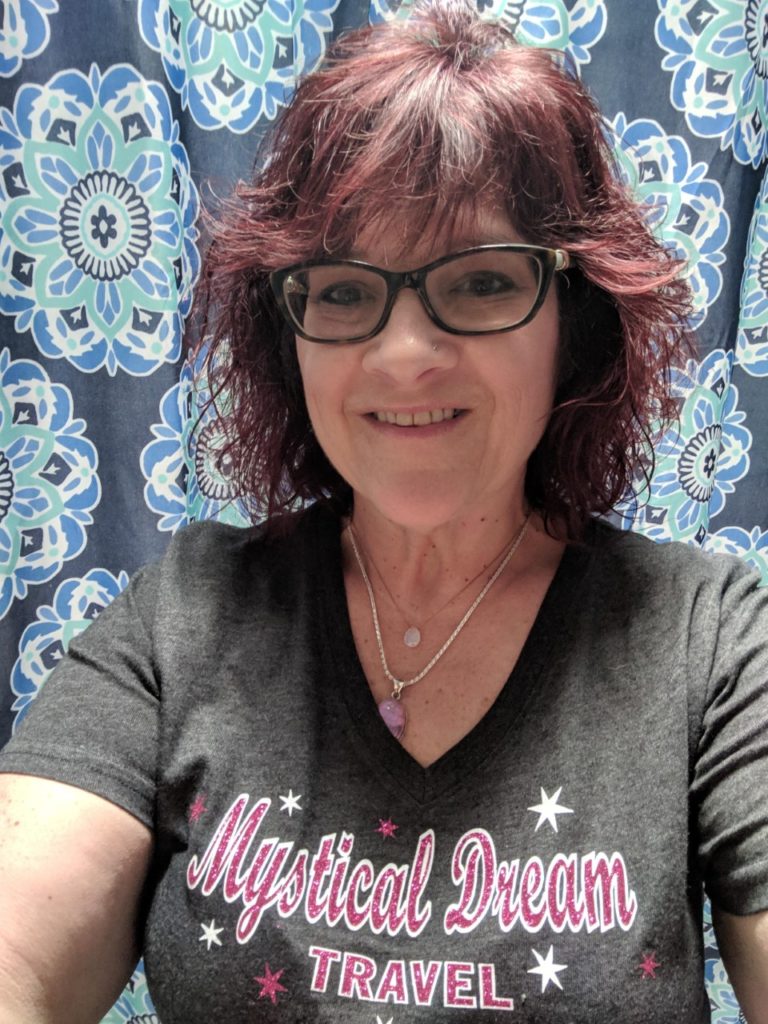 Hi! My name is Judi and I am a Regional Business Manager for a company I've been with for over 33 years. I was born and raised in Penn Township, where I currently live with my husband, Dave, daughter, Kari and our two adopted dogs, Belle Lindana and Flynn Rider.
My parents gifted me with the love of travel at an early age. One of my favorite memories is my first trip to Walt Disney World in 1975 when there was only one park, the Magic Kingdom. I am so blessed to share many travel adventures with my family to destinations that include England, Scotland, Wales, Grand Cayman, Germany, Canada and two trips to Alaska, first time on a land tour and the second time on a cruise with Norwegian Cruise Lines.
My husband's and daughter's first trip to Walt Disney World was in 2005, when Kari was 6 years old and it became one of their favorite destinations, too. We have gone to Walt Disney World at different times of the year, but our favorite is when the parks are decorated for Christmas.
My daughter and I have sailed with Carnival and Royal Caribbean Cruise lines to many different destinations in the Caribbean and the Bahamas. Kari and I have also traveled to Disneyland and Universal Studios in Florida and California.
I enjoyed planning many of my family's adventures and have so many priceless memories of traveling and am so excited to be given the opportunity to plan exciting and memorable trips for you and your family!
Specializes In:
Disney Destinations | All Inclusive Resorts | Cruises | Universal Studios